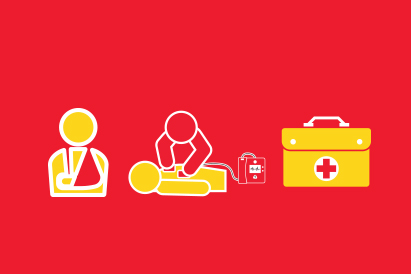 Provide First Aid (previously known as Senior First Aid) training provides candidates with the necessary skills and knowledge to manage emergency first aid situations, as well as administer competent emergency care until the arrival of professional medical aid.

Successful completion of the course by candidates will see them receive a first aid certificate that is valid for three years.

This Provide First Aid course is nationally recognised and WorkCover approved.
Target Audience:
Learning Outcomes:
Learning Methods:
Program Benefits:
Content:
---
Upcoming Workshops
| | | | | | |
| --- | --- | --- | --- | --- | --- |
| Name | Date | Time | Location | Available Spaces | |
| Provide First Aid | 25 June 2019 | 08:00 am - 05:00 pm | Fremantle SLSC | 10 | |
| Provide First Aid | 10 July 2019 | 08:00 am - 05:00 pm | Balcatta SLSWA | 14 | |
| Provide First Aid | 25 July 2019 | 08:00 am - 05:00 pm | 20 Leighton Beach Bouvelvard, Fremantle | 16 | |
| Provide First Aid | 27 July 2019 | 08:00 am - 05:00 pm | Alkimos Pop Up Library | 14 | |
| Provide First Aid | 15 August 2019 | 08:00 am - 05:00 pm | Balcatta SLSWA | 16 | |
| Provide First Aid | 24 August 2019 | 08:00 am - 05:00 pm | Alkimos Pop Up Library | 16 | |
| Provide First Aid | 27 August 2019 | 08:00 am - 05:00 pm | 20 Leighton Beach Bouvelvard, Fremantle | 16 | |
| Provide First Aid | 3 September 2019 | 08:00 am - 05:00 pm | Balcatta SLSWA | 16 | |
| Provide First Aid | 19 September 2019 | 08:00 am - 05:00 pm | 20 Leighton Beach Bouvelvard, Fremantle | 16 | |
| Provide First Aid | 9 October 2019 | 08:00 am - 05:00 pm | Balcatta SLSWA | 16 | |
| Provide First Aid | 22 October 2019 | 08:00 am - 05:00 pm | 20 Leighton Beach Bouvelvard, Fremantle | 16 | |
| Provide First Aid | 12 November 2019 | 08:00 am - 05:00 pm | Balcatta SLSWA | 16 | |
| Provide First Aid | 28 November 2019 | 08:00 am - 05:00 pm | 20 Leighton Beach Bouvelvard, Fremantle | 16 | |
| Provide First Aid | 14 December 2019 | 08:00 am - 05:00 pm | Alkimos Pop Up Library | 16 | |